CHORAL




Lloyd Larson
Joan Pinkston
David Rasbach

HANDBELL

Craig Courtney, Music Co-Editor
A native of Indiana, Craig Courtney began playing the piano at the age of three and the cello at the age of eleven. He received a Bachelors and a Masters degree in piano performance at the University of Cincinnati, studying piano under Raymond Dudley and chamber music under Walter Levin of the LaSalle Quartet. During that time, he was a member of the Pi Kappa Lambda Honorary Music Society.
Following a three-year stay in Milan, Italy, where Mr. Courtney studied the piano with Illonka Deckers, performed for the Associazione Musicale "Gustav Mahler", and worked extensively as a vocal coach, he was invited to join the music faculty of the famed Mozarteum in Salzburg, Austria, serving as piano teacher and accompanist for the woodwind and brass department.
It was during this six-year period, while serving in the music ministry of the Salzburg International Baptist Church, that Mr. Courtney began directing a church choir and composing sacred choral music, due to the unavailability of English language music. In 1985, his compositions came to the attention of John Ness Beck, through the publication of his octavo, Thy Will Be Done, initiating a close working relationship between the two men which continued until Mr. Beck's death in 1987. In making plans for the ongoing of Beckenhorst Press, Mr. Beck appointed Craig Courtney to assume his responsibilities as staff composer and editor.
At this point in time, Mr. Courtney's published works include more than two hundred choral octavos, nine vocal collections, a piano solo collection and six extended works for choir and orchestra. Compositionally, Mr. Courtney combines his training and background as a pianist, a cellist, a vocal coach, an accompanist and a choral director to create words that bear his unique style. He has been a frequent recipient of ASCAP achievement awards and his composition, Peace I Give to You, was awarded 1st place in the 2003 John Ness Beck Foundation competition.
In demand throughout the country as a choral clinician and featured composer, Craig Courtney now resides in Columbus, Ohio with his wife, Susan.
Dan Forrest, Music Co-Editor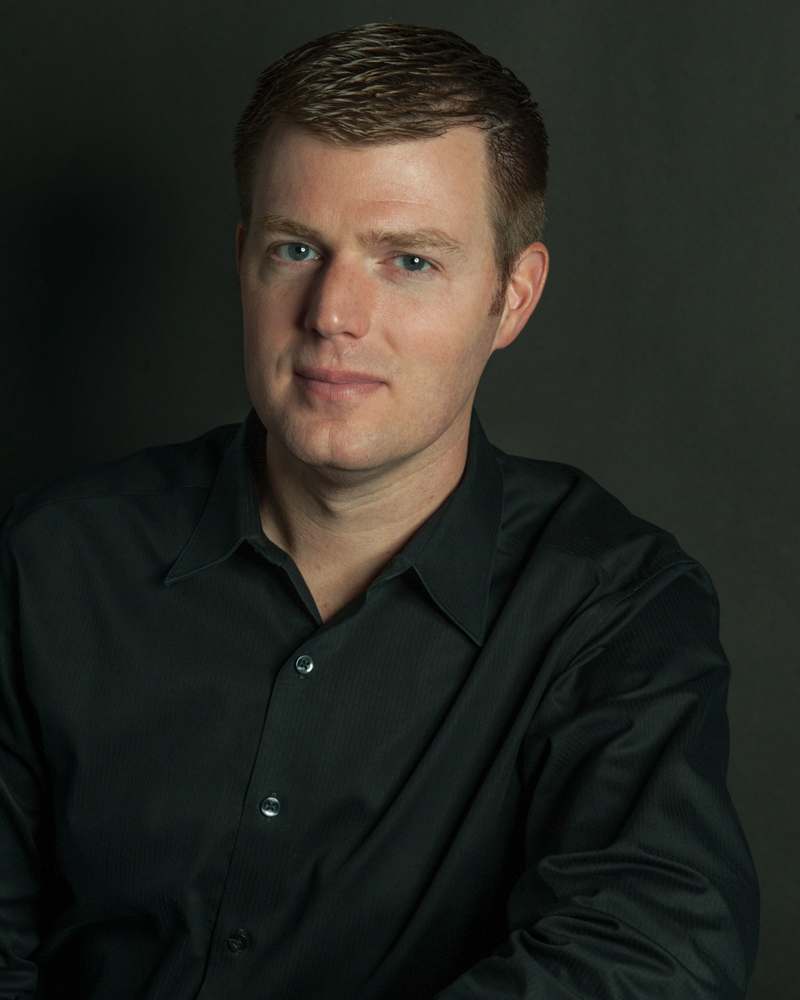 Dan Forrest (b. 1978) has been described as having "an undoubted gift for writing beautiful music….that is truly magical" (NY Concert Review), with works hailed as "magnificent, very cleverly constructed sound sculpture" (Classical Voice), and "superb writing…full of spine-tingling moments" (Salt Lake Tribune).

Since its first publication in 2001, Dan's music has sold millions of copies, and is well established in the repertoire of choirs in the U.S. and and around the world.

Dan's choral works have received numerous awards and distinctions, including the ASCAP Morton Gould Young Composer's Award, the ACDA Raymond Brock Award, the ALCM Raabe Prize, and many others. His commissioned choral works have been premiered in major venues around the world and featured on national radio and TV broadcasts. His major works Requiem for the Living (2013) and Jubilate Deo (2016), have quickly become standard choral/orchestral repertoire of ensembles around the world, and his newest major work LUX: The Dawn From On High (2018) is now receiving similar critical acclaim.

Dan is highly active in the music publishing industry, publishing choral music with Hinshaw Music, Beckenhorst Press, and, recently, publishing his concert music through his own company, The Music Of Dan Forrest (distributed by Beckenhorst Press). Dan also works as co-editor at Beckenhorst Press, and has published with more than a dozen other publishers. He adjudicates regional and national composition contests, and keeps a full schedule of commissions, workshops, recordings, adjunct professorships, and residencies with universities, churches, and community ensembles, collaborating as accompanist, presenting his music, and teaching composition and music theory. Dan also serves as Artist-in-Residence at his home church, Mitchell Road Presbyterian (PCA).

Dan holds a doctorate in composition from the University of Kansas and a master's degree in piano performance. His academic background includes several years as a professor and department head (music theory and composition) in higher education. More information about Dan and his work can be found at www.danforrest.com.



John Ness Beck, Founder
John Ness Beck was born in Warren, Ohio, on November 11th, 1930. After attending public schools in Warren, he enrolled at The Ohio State University in 1948. Although he had begun piano lessons at an early age, he did not feel that career prospects in music were bright enough to pursue. In 1952 he graduated from the The Ohio State Universtiy with B.A. and B.Sc. degrees with a major in English. After working for a year in Student Union activities at the State College of Washington, he spent two years in the army. During this time he was assigned to Special Services, and became increasingly involved in arranging for various music groups. Ultimately, he decided that his interest in music could not be denied, and after discharge from military service, he returned to Ohio State and completed M.Mus. and M.A. degrees in music with composition as his major.

Following that, he gained experience in many allied careers in music. First, he was a faculty member of The Ohio State University School of Music. After seven years of teaching harmony and theory, he left the university to become owner and manager of The University Music House, a retail sheet music store in Columbus. In this capacity he was able to observe the business side of the music industry and gain some insight into the complexities of music publishing and merchandising. Ultimately, as more and more of his compositions found their way into print and popularity, it seemed the next logical step to join forces with his long-time friend, John Tatgenhorst (also a gifted composer and arranger), in the creation of a publishing partnership, Beckenhorst Press. While managing his business and developing the publishing company, along with continual composing and arranging, he also served as choir director of the University Baptist Church in Columbus. His reputation as a composer and his experience as a choral director soon led to an increasing demand for appearances as guest conductor and lecturer at various clinics and festivals throughout the country.

With a universal interest in all forms of art, he had considerable experience in theater, which also included some work in dance. He began the study of art, specializing in graphic design and production. He learned the art of engraving music and autographed many of the Beckenhorst publications. He also designed and produced most of the covers. With his increasing involvement in publishing, it became necessary for him to sell his retail store in 1975, and then devoted full time to reviewing and editing manuscripts, engraving them, and designing and producing their covers. He found great satisfaction in returning to a form of teaching, by discovering and encouraging new talents, sharing his experience with them and helping them in any way he could to become newly established composers.

John Ness Beck died on June 25, 1987, leaving a wonderful legacy of music to be enjoyed by all.

For a complete list of the published works of John Ness Beck (including those not found in the BPI catalog), click here.
Deborah Govenor, Organ Editor
Deborah Govenor (b. 1954) is an Ohio native and a graduate of The Ohio State University, where she received a Bachelor of Music Education degree as a piano major, and Trinity Lutheran Seminary, where she received a Master of Theological Studies degree, and is a certified Associate in Ministry in the Evangelical Lutheran Church of America. She served as organist in several Columbus, Ohio area Lutheran churches, as well as directing adult, junior, high school and bell choirs. Debby serves as organ editor for Beckenhorst Press. She is also a composer of sacred choral music with over 60 anthems in print, is a private piano teacher, and is organist, choir director and handbell choir director at St. Andrew Lutheran Church in Ellsworth, Maine.
Debby lives in Bar Harbor, Maine, with her husband, Paul Bartels, a retired German and English teacher and singer, along with their family of four dogs and four cats. Her other musical interests include the Celtic harp, hammered and mountain dulcimers, bowed psaltery and she recently began studying the cello. Three of her Celtic harp and recorder duet books have been published by Afghan Press. She and her husband enjoy traveling, and are avid football fans.
Lynda Hasseler, Co-Editor, Capital University Choral Series
Dr. Lynda Hasseler is professor of music at Capital University (Columbus, OH), teaching several conducting courses, and conducting the Chapel Choir and Choral Union. She also travels widely as a clinician, singer, and guest conductor. Choirs under her direction have received numerous invitations to perform for multiple conferences and have toured nationally and internationally.

In addition to her work as a conductor, Professor Hasseler has maintained an active singing career. A mezzo-soprano, she has performed, toured and recorded nationally and internationally with professional choral ensembles including the Robert Shaw Festival Chorus and the Oregon Bach Festival Chorus. She toured France with the Shaw Festival Chorus and appeared as a soloist.Along with the concerts presented in France, she also has performed several works in Carnegie Hall with both ensembles. As a member of the Oregon Bach Festival Choir, she toured internationally performing concerts in Krakow and Warsaw, Poland; Santiago de Compostela, Spain; and Frankfurt and Stuttgart, Germany. She shares Grammy honors with the Oregon Bach Festival Chorus and Orchestra, which, under Helmuth Rilling's direction, were awarded the 2000 Grammy Award Best Choral Performance for their recording of Krzysztof Penderecki's Credo.
Bill Griffin, Handbell Editor
William H. Griffin received degrees from The Ohio State University and has had additional training at the Westminster Choir College and the American Institute of Musical Studies in Graz, Austria.
Bill is a "retired" teacher who taught choral music for thirty-one years and established successful handbell programs in two Columbus (Ohio) high schools. He has directed handbell programs at OSU, several Methodist Churches in the Columbus area, and was an adjunct staff member at the Lutheran Theological Seminary. His handbell choirs were internationally recognized through recordings and performances in the U.S., Korea, Japan and Canada. He was also the Director of the Symphonic Handbells of Columbus, a community handbell ensemble he founded in 1991.
A past national president of The American Guild of English Handbell Ringers, Bill worked with that organization from 1991 to 2003 as its Music Editor. He is currently the Handbell Music Editor for Beckenhorst Press. In addition to serving as AGEHR Interim Executive Director from July, 2001 through June, 2002 and Events Director, Bill has been active in the Handbell Industry Council serving in three elected offices. On the international level, he was Chairman of the International Handbell Committee for eight years.
Jay Althouse
Jay Althouse received a B.S. degree in Music Education and an M.Ed. degree in Music from Indiana University of Pennsylvania. For eight years he served as a rights and licenses administrator for a major educational music publisher. During that time he served a term on the Executive Board of the Music Publishers Association of America.
As a composer of choral music, Jay has more than 650 works in print for choirs of all levels. His music is widely performed throughout the English-speaking world. He is a writer member of ASCAP and is a regular recipient of the ASCAP Special Award for his compositions in the area of standard music. Jay has also co-written several children's musicals with his wife, Sally K. Albrecht, compiled and arranged a number of highly regarded vocal solo collections, and is the co-writer, of the best-selling books The Complete Choral Warm-up Book and Accent on Composers, a reproducible source book for classroom music teachers featuring the music and lives of 22 composers. His most recent books are Sixty Music Quizzes, a supplemental book of music quizzes, and 50 One-Page Composer Bios, a reproducible book for the music classroom. He is the co-writer, with his wife, Sally, of I Hear America Singing, a choral work performed performed by the San Francisco Girls and Boys Choirs at the Inauguration of President Barack Obama on January 20, 2009.
Jay resides in Raleigh, North Carolina, where he serves on the board of the North Carolina Master Chorale.

Peter Anglea
Peter Anglea (b. 1988) is a graduate of Bob Jones University in Greenville, SC. He received a B.Mus. in Church Music (Piano Principal) in 2009 and a M.Mus. in Church Music (Composition Principal) in 2011. While at BJU, he studied under Dwight Gustafson, Dan Forrest, Joan Pinkston, Mark Parker, Warren Cook, Fred Coleman, among others. An emerging young composer, Peter's works have been featured at Piccolo Spoleto, ACDA Southern Division, as well as numerous collegiate concerts and recitals. He has published works with Hinshaw Music, Beckenhorst Press, and The Lorenz Corporation. He is a member of the Rivertree Singers and serves as the choir director at Community Baptist Church of Greer, SC. When he's not working his day job as a web developer, Peter enjoys spending time composing and playing the piano and trumpet. Peter and his wife, Rebekah, reside in Greenville, SC.
Hank Beebe
Hank Beebe, a lifelong Episcopalian, is a native of Pitman, New Jersey. Growing up, he studied piano, and sang in his church choir, where he became familiar with traditional church music. He was also drawn to the spirited singing of old gospel hymns in local Methodist camp meetings. These experiences provided a dual influence that would inform his church music for the next fifty years.
He received his B.A. in English, and his Master's Degree in Musical Composition at the University of North Carolina at Chapel Hill, and went on to study with composer Vincent Persichetti, who recognized a unique style in Beebe's work, and encouraged him to try his hand at composing professionally.
Moving to New York, Beebe was able to catch the ear of Don Hinshaw, then Director of Choral Music for Carl Fischer, with his exuberant setting of the Twenty-Fourth Psalm. Hinshaw became a continuing publisher for Beebe, as did Craig Courtney of Beckenhorst, and Fred Bock of Fred Bock Music. Today Beebe's anthems are to be found in thousands of church choir libraries across the country, and have been performed by the Mormon Tabernacle Choir, the YMHA Chorale and Orchestra of New York, and, on one singular occasion, by soloist Joanna Simon in Carnegie Hall.
Beebe has also written hymntunes, one of which, entitled "Bickford", appears in the Episcopal, Roman Catholic, and UCC of Japan hymnals. He has composed extensively for musical theater in New York, for school and college choruses, and has done many books of short, graded choral pieces for Masterworks Press to help choruses improve their sight-singing. Over the years he has been organist and choir director at the Church of St. Matthew and St. Timothy in New York, at St. Albans in Cape Elizabeth, Maine, and organist at St. Elizabeth's Mission in Portland, Maine, the city where he now lives with his wife of sixty years, Nancy. They have two daughters, five grandchildren, and two great grandchildren.
Susan Bentall Boersma
Susan was born and educated in Michigan and began her study of music with her parents, both of whom were performing artists. Her piano/organ/voice studies continued while attending Hope College. She has served as accompanist for college choirs and touring groups as well as for various solo artists and community choirs. She has led workshops on Music and Worship and has held positions as Pianist, Choral Director and Director of Music Ministries at churches in Michigan, Wisconsin, Vermont and Ohio.
Susan is a published lyricist and writes primarily with Craig Courtney for Beckenhorst Press. She also collaborates with David Lantz III, Lloyd Larson and Mark Hayes on both sacred and school repertoire.
Susan lives in Holland, Michigan with her husband, Dr. James A. Boersma.
Karen Lakey Buckwalter
Karen Buckwalter, a distinguished organist, pianist, and composer served as a full time Minister of Music for 37 years in Hanover, PA. She served from 2002 until retiring in 2014 as Associate Minister of Music at St. Matthew Lutheran Church, in Hanover, where she directed the handbell program, coordinated the Saturday blended worship and was privileged to play a 231 rank Austin organ, the 8th largest church organ in the world.

Ms. Buckwalter is a 1974 graduate of Westminster Choir College in Princeton, NJ where she received her Bachelor of Music Education degree. She is also a 1977 graduate of The Curtis Institute of Music in Philadelphia where she studied organ with John Weaver and earned the prestigious Artists Diploma in Organ Performance. In 2005, she returned to the classroom to study theology at the Lutheran Theological Seminary at Gettysburg, PA and was commissioned (2007) as an ELCA Associate in Ministry. In 2012, Ms. Buckwalter recorded a piano CD entitled, "How Sweet the Sound" which served as a fundraiser for the church/organ renovation. Now, in "retirement," she assists local churches in central Florida, continues her work as a conductor and composer, and plays a 38 string lever harp.

Internationally known in the field of handbell composition, Mrs. Buckwalter composed her first published work, "Danza" in 1982. Recognized for her original compositions such as "Soliloquy for Bells" and "Nocturne in a minor," she now has over 70 bell/choral compositions in print. She has earned enthusiastic praise for her creative compositions, her colorful harmonies and her use of chromatics that have raised the musicality in handbell music as a genre. Sought after as a handbell conductor/clinician for workshops and festivals throughout the US, in 2013, she was festival conductor for the West Midlands Festival in Hereford, UK. Her works have been recorded in the United States, Estonia and Japan and they are frequently selected at area and national handbell conferences throughout the country.
C. Harry Causey
Harry Causey is a Christian choral and orchestral conductor, author, composer, arranger, orchestrator, speaker, and radio host. His national reputation began when he served as Minister of Music for the College Hill Presbyterian Church in Cincinnati, Ohio (Dr. Jerry R. Kirk, Pastor). His innovative worship leadership brought visitors from throughout the country to observe and learn. Later, he served at the Fourth Presbyterian Church in Bethesda, Maryland (Dr. Richard C. Halverson, Pastor), with similar results. So many requests came for him to train choirs and worship leaders in churches coast to coast and to speak at national conferences that he decided to become a freelance minister of music in 1981. He established Music Revelation through which he published a national newsletter, authored three books ("Open the Doors to Creativity in Worship," "Things They Didn't Tell Me About Being a Minister of Music," and "If Only I Could Read Music"), and provided other resources to equip church musicians for their ministries. In 1984, he founded the National Christian Choir in Washington, DC - an auditioned choir of nearly 200 singers - and serves as their full time Music Director and Executive Director. He is a published composer and arranger of more than 100 choral anthems. He studied at Davidson College (B.A. in Music), Florida State University School of Music (M.M. in Composition), and choral conducting at the College- Conservatory of Music of the University of Cincinnati. He was ordained as a pastor in 1981 by the Evangelical Church Alliance. He was awarded an honorary Doctor of Divinity Degree from Antietam Bible Seminary in 2006.
Willie E. Character
Willie Character (b. 1939, Rome, GA). Ohio State University, B.S Music Education, Ohio State University, Masters in Music Education, University of Georgia. Other Colleges: U.S. Naval School of Music, Emory University, Georgia State University, Shorter College (Rome, Ga), Valdosta State University. While attending Ohio State University, one of his major instructors was the late John Beck.
Related areas in the music profession; Composer, arranger, songwriter, teacher, instructor of voice, piano, and guitar, historian/researcher, former conductor of the 4th Armored Division chorus in Goeppingen, Germany, writing/producing commercial and political jingles, conducting workshops songwriters, music engraving, and seminars on music in the Bible and author of four unpublished books.
Hobbies/Special interests: Photography, cemetery enumeration, Afro/American History, Native American Indian history, caring for the elderly and handicapped, and working with children.
Patricia Sanders Cota
Patti Cota (b.1954) began her music career at age 3, copying her older sister's piano lessons by ear. She and her twin sister performed music together from childhood through college years in church and school choirs and bands. A graduate of Bethany Bible College, Santa Cruz, CA, she received her Masters Degree in Music Education from California State University, Fresno, where she graduated Summa Cum Laude.
Since 1980 she has taught school and church music, homeschooled her son, and accompanied (piano) professionally. She currently resides in Fresno with her husband and son, and enjoys gardening, walking, watching sports, sewing and reading.
Patti Drennan
Patti Drennan earned a Bachelor of Music Education degree at Oklahoma State University and a Masters of Music Education degree at the University of Oklahoma. She taught Choral Music for twenty-eight years in Norman Public Schools, the first twenty years at West Mid-High School, where she was voted "Teacher of the Year", and eight years at Norman High School. In 2004 she was awarded the coveted "Director of Distinction Award" given yearly by the Oklahoma Choral Directors Association.
An active composer and arranger, Patti has over 250 choral octavos published with Beckenhorst Press and other major publishers. She has served as a clinician for school and church workshops in 19 states and several times in Canada, She has been guest director at numerous Composer Weekends and has had a composition from Sing for the Cure performed at Carnegie Hall. She has been an adjudicator for choral contests in Oklahoma, Arkansas and Kansas.
Retired from teaching in 2004, Patti serves as Director of Music and Worship Arts at First Baptist Church, Norman, and frequently serves as festival choir clinician, workshop presenter. She is married and has two grown children. She recorded a vocal CD with her daughter that accompanies her new vocal solo book. Her website, www.pattidrennan.com, may be accessed for more information and music excerpts of her compositions.

Elaine Hagenberg
Elaine Hagenberg's music "soars with eloquence and ingenuity" (ACDA Choral Journal). Her compositions have been awarded and performed by schools, churches, universities, honor choirs and festivals throughout the United States and abroad. Her music has been featured at the National Youth Choir at Carnegie Hall, the Llangollen International Musical Eisteddfod in Wales, the Melbourne International Choral Festival in Australia, International Children's Choir Festival in Canterbury and London, national and regional American Choral Directors Association Conferences, All State festivals, as well as performances in South Africa and Asia. For more information, please visit www.elainehagenberg.com.
Don Gillespie
Don Gillespie, originally from Pittsburgh, PA, holds a Bachelor of Music degree in Piano Performance from the College of Wooster; a Master of Music degree in Piano Performance from Converse College; and a Master of Music degree in Composition, also from Converse College. Gillespie was Assistant Professor of Piano and Music Theory at Morningside College, and Choral Director in the Spartanburg County Schools from. He has also served as staff accompanist and couch at various US institutions, including Interlochen, Converse College, and South Carolina Governor's School for the Arts; as music director in various US churches; and professional accompanist, soloist, and as ensemblist through the present. He is a composer of choral and instrumental music with commissions for band, solo instrumental and sacred choral music. His works are published by Beckenhorst Press, Columbus, OH, by Seesaw Music, NYC, and by Morning Star Music Publishers, St. Louis, MO. In 1975, He is a member of ASCAP as a composer both as an author and as a publisher working under the name of Lark & Owl Press. Gillespie represented South Carolina as a composer in the Bicentennial Parade of American Music sponsored by Exxon at the Kennedy Center for the Performing Arts. He was recently commissioned a work by the Colorado State Teachers Association which won honors in the 1992 MTNA Distinguished Composers Contest. During the summer of 1993, he served on the faculty of Sewanee Summer Music Center as Composer in Residence, ensemble coach, and chair of the Theory Department. He is currently a freelance composer and recitalist.
Mark Hayes
Mark Hayes is an award-winning concert pianist, composer, arranger and conductor. His personal catalog, totaling over 750 published works, includes work for solo voice, solo piano, multiple pianos, orchestra, jazz combo, small instrumental ensembles, and choruses of all kinds. He is honored to have his works regularly featured at ACDA, MENC and Chorus America conventions. Mark received a Bachelor of Music degree summa cum laude in Piano Performance from Baylor University in 1975. He has conducted the SWACDA & MCDA Community & Church Honor Choir and served as guest conductor at Carnegie Hall featuring his Te Deum and Magnificat. In 2010 Baylor University Center for Christian Music Studies awarded Mark the Award for Exemplary Leadership in Christian Music. Mark arranged and orchestrated the music for Civil War Voices, which won six awards including "Best Musical" in the Midtown International Theatre Festival in New York City in July, 2010. He will conduct the world premiere of his newest work for chorus, orchestra and narrator, The American Spirit, at Lincoln Center in May 2011.
In addition to his involvement in the sacred and secular choral music fields, Hayes is an accomplished orchestrator and record producer. He is a recurring recipient of the Standard Award from ASCAP. The album, ""I've Just Seen Jesus,"" which Mark arranged, orchestrated and co-produced, received the Dove Award for "Praise and Worship Album of the Year in 1986. In June 2010 Mark released his first CD of original songs titled "All Is Well" through Omnis Bene Media, featuring vocalist, Monique Danielle.
Howard Helvey
Howard Helvey (b. 1968) resides in Cincinnati, Ohio, where he is active as a composer, arranger and pianist, and serves as organist & choirmaster of historic Calvary Episcopal Church. Nationally and internationally he is in frequent demand as a composer, conductor, speaker, and member of the Steinbach/Helvey Piano Duo.
Known particularly for his choral music, Mr. Helvey maintains an extremely active writing schedule, and his hundreds of compositions and arrangements are published by numerous publishers. His compositions have been featured on numerous recordings, national television and radio broadcasts, in such eminent concert venues as New York's Carnegie Hall, the Walt Disney Concert Hall (LA), the Meyerson Symphony Center (Dallas), the White House, the National Cathedral (Washington, D.C.), and many locations throughout Europe and Asia. His music, which has been acclaimed as "engaging" (Choral Journal), "definitive" (Journal of the Association of Anglican Musicians), "magical" (The Hymn) and in response to his occasional inclusion of jazz elements "fun and certain to be of interest" (The Diapason). Mr. Helvey is commissioned frequently by church, university, and professional ensembles, and recent performance highlights have been presented by the Kansas City Chorale, Chicago a cappella, the Turtle Creek Chorale (Dallas), the Choir of St. Ignatius Loyola (New York), the Bach Society of Saint Louis, the Saint Louis Chamber Chorus, Kammerchor Constant (Cologne), Pro Musica (Copenhagen) and by numerous university/collegiate choirs. As a pianist, Mr. Helvey since 1997 has collaborated with distinguished artist Richard Steinbach in concerts and recordings of four-hand and two-piano literature.
A Missouri native, Mr. Helvey holds a Bachelor of Music degree in composition from the University of Missouri-Columbia and a Master of Music degree in composition and piano performance from the University of Cincinnati's College-Conservatory of Music. Designated an undergraduate Chautauqua Scholar, he pursued additional studies in piano at New York's Chautauqua Institution. Mr. Helvey has studied piano with Raymond Herbert, Jan Houser, Richard Morris and Dolores Gadevsky; and his composition teachers have included John Cheetham, Thomas McKenney, Darrell Handel and Frederick Bianchi. As one passionate about effective congregational hymn-singing, Mr. Helvey received additional training in hymn-accompanying and organ improvisation from Gerre Hancock.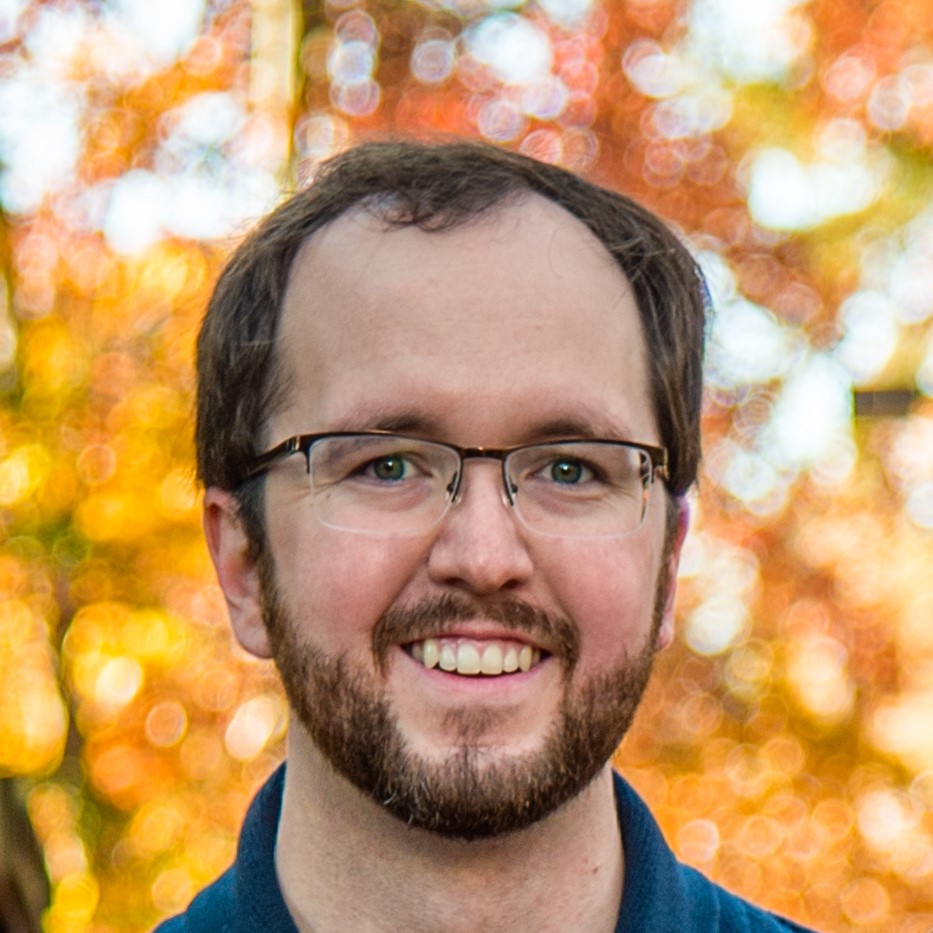 Joey Hoelscher
Joey Hoelscher is a multi-talented composer, musician, and editor. He holds degrees in voice performance and in church music composition from Bob Jones University in Greenville, South Carolina. Prior to his graduate studies he traveled for three years as a singer, composer, string bass player, and sound engineer with the Steve Pettit Evangelistic Team. His wide range of experiences in this itinerant local church ministry gave him insight into local church music needs and influenced his compositional style.
Joey studied composition with Dan Forrest and Joan Pinkston. Joey is the winner of the 2012 Indianapolis Symphonic Choir Commission Competition, a member of ASCAP, and a commissioned composer, with about two dozen sacred choral and instrumental works in the catalogs of several publishers. He remains active in choral music at his church and with Greenville's Rivertree Singers.
John Hudson
John F. Hudson (b. 1987), a talented and inspiring conductor, is currently pursuing a graduate degree in choral conducting at Westminster Choir College of Rider University in Princeton, New Jersey. He plans to continue with doctoral studies in conducting upon completion of his degree. Originally from Greenville, South Carolina, John holds B.Mus. in Piano Performance and a M.Mus. in Composition from Bob Jones University with his primary composition teacher being Dr. Dan Forrest. John has studied conducting with nationally acclaimed conductors such as Helmuth Rilling, Jerry Blackstone, Charles Bruffy, Dennis Shrock, James Jordan, Joe Miller, and Simon Carrington.
Molly Ijames
Molly Ijames (pronounced: "imes") is from Flint, MI, and holds a B.S. in Music Education from Bob Jones University. For six years she was a music teacher and church pianist in various churches and Christian school ministries, which grew her heart for the music needs of the local church. She moved to Greenville, SC, in 2006 to work for SoundForth Music and began studying composition with Joan Pinkston. With additional composition influence from Dan Forrest, Craig Courtney, and Alice Parker, her writing blossomed quickly. Her first published anthem, "The Holy Heart," was published with Beckenhorst in 2007. She soon gained several composition awards and many favorable reviews as her works grew in the SoundForth, Beckenhorst, Alfred, and Lorenz catalogs. She was named choral editor of SoundForth in 2011, and in September of 2012, after Lorenz purchased SoundForth, she was charged as editor of the SoundForth imprint for all choral and keyboard publications.
She currently resides in Greenville, SC and travels frequently for Lorenz and SoundForth. She is an active member at Palmetto Baptist Church in Powdersville, SC. She is a regular composer for the Rivertree Singers as well as ChurchWorksMedia hymns and choral arrangements. She is a member of the American Choral Directors Association, and a Fellow of Melodious Accord.
Michael Jothen
Michael Jothen is Past - President of the National Board of Directors of Choristers Guild, Dallas, Texas, recently retired Music Director of the Senior Choir of St. Michael's Lutheran Church, Baltimore, Maryland, and Professor of Music and Division and Graduate Program Director for Music Education at Towson University, Towson, Maryland.
As a choral and general music educator, composer, guest conductor and clinician, Dr. Jothen has shared with church and school musicians, choral educators and young people throughout North America and Europe. His years of teaching and leadership experience in churches and schools in Michigan, Ohio, Colorado and Maryland, have contributed to his co-authoring the P-8 basal textbook series,Music and You, Share the Music, and Spotlight On Music published by Macmillan/McGraw-Hill Publishing. He is also a lead author of the grades 6-12 choral textbook series Experiencing Choral Music published by Glencoe/McGraw-Hill and author of Master Strategies for Choirs published by Hal Leonard Publishing. Jothen's degrees are from St. Olaf College, Case-Western Reserve University, and The Ohio State University where as a student, Beckenhorst Press and Choristers Guild published his earliest compositions. In addition to his writings he has continued to compose and has consistently received recognition and awards from ASCAP especially for his compositions for children and youth.
Jason W. Krug
Jason W. Krug (b. 1978) is a native of Indianapolis, Indiana. He graduated from the Massachusetts Institute of Technology in 2000 with a degree in Music. He is currently the interim music director at Irvington United Methodist Church. He has several private piano students, and has extensively accompanied school choirs, musicals, and private voice students.
His handbell career began in 2001 when he began ringing with and arranging music for the Wagner Memorial Bell Choir at Irvington United Methodist, and in 2005, he took over as the choir's director. In 2006, Beckenhorst Press picked up his arrangement of the French carol Il Est Ne, marking his first publication. Since then, he's had a total of eleven compositions and arrangements accepted for publication. In addition, the Raleigh Ringers of North Carolina commissioned a piece from him, a commission he fulfilled with a humorous arrangement of Jingle Bells. His pieces have been featured at the Capital Area Handbell Festival in North Carolina and the New Jersey Youth Handbell Festival.
Outside his musical career, he is the media director at Brandywine Elementary School. In addition to his duties as a librarian and teacher, he has inspired his third, fourth, and fifth grade students to become novelists through the National Novel Writing Month Young Authors Program. at school he can't get away from music, as he accompanies all the school music programs, and one of his compositions, Celebration, is dedicated to the Brandywine Elementary Visions Chime Choir, who premiered the piece.
Jason continues to live in Indianapolis with his wife Ellen, and his feline creative consultants Marcus and Susan. For more information about Jason, visit him on the web at www.jasonwkrug.com.
Linda Lamb
Linda Lamb has been involved with handbells since 1992, as director, composer, and sometime ringer. She is the handbell director at Lexington Park Baptist Church, Lexington Park, Maryland, where she directs one adult and one youth choir. She is also a founding member of the Pax River Ringers, a community group in Southern Maryland, and the founder and list owner of the Frustrated Friends of Finale (FFFinale), an internet mailing list for handbell composers and arrangers who use the Finale music program. She graduated from Carson-Newman College in Jefferson City, Tennessee, with a B. A. in sociology, and from Concordia University in Wisconsin with a Master of Church Music (emphasis in handbells). She and her husband Ken are the proud parents of two grown children and two grandchildren.
David Lantz III
David Lantz III is a full time choral director and teacher of music theory, composition, voice and piano at East Stroudsburg High School, in East Stroudsburg, PA, where he has taught for the past 18 years. He also serves as choir director for the Stroudsburg United Methodist Church in Stroudsburg, Pennsylvania.
A composer and arranger with over 400 choral octavos in print with many major publishers, he has also written music for symphonic band, orchestra, jazz band, chamber ensembles, and piano. He is also an editor and engraver. A working musician, he has sung and played electric and upright bass in various musical groups for the last 34 years.
Lantz has a B.S. in Music Education from Susquehanna and M.M. in Composition from West Chester University. He is married to composer and musician Marti Lunn Lantz, and is father of 5 musical children, ages 11 to 24.
Janet Linker
Janet Rupp Linker received her bachelor's and master's degrees in organ performance from capital university and the University of Michigan, respectively. Her organ instruction was under Marjorie Jackson Rasche at Capital, and Marilyn Mason at the U of M. Her first organ position at the age of fifteen was at the Wauseon, Ohio, Evangelical Mennonite Church. She held church positions in lubbock and Waco, Texas , Sacramento, California and Columbus Ohio. She is now organist at Trinity United Methodist Church in Upper Arlington, Ohio.
Mrs. Linker' s first teaching position was at texas tech university in Lubbock, Texas. She has taught at the Capital University Conservatory of Music, first in the community music school, then on the faculty for over thirty years. She plays for variousts at the ohio theater on the well-known morton theater organ. She has published eighteen books of organ music, several anthems, and, in collaboration with Jane McFadden, over sixty works for organ and handbells and a piano/organ duet book.
Janet resides in Columbus, Ohio, with her husband, Jim, who is the owner of the link stamp company. They are the parents of two grown sons, Jeff and Tim. Their daughter, Jenni, died at the age of twenty-two in 1985. They now have six grandchildren.
Joseph Martin
Joseph Martin, a native of North Carolina, earned his Bachelor of Music degree in Piano Performance at Furman University in Greenville, South Carolina. Subsequently he earned a Master of Music degree in Piano Performance at the University of Texas, Austin. Joseph taught for five years in the Piano Pedagogy Department of the University of Texas. While at Furman University, he was accompanist for choral director and composer Milburn Price and, inspired by his teaching, Martin began to compose. He is a member of the staff of Shawnee Press, Inc. as Director of Sacred Publications, with responsibilities for overseeing the editorial and creative direction of the company and also coordinating the recording and production aspects of future sacred publishing efforts. Joseph lives in Austin, Texas with his children Jonathan and Aubrey and his wife Sue.
Mary McDonald
Mary McDonald is a multi-talented musician from Knoxville, Tennessee. In addition to her work as a composer, arranger, producer, pianist, and organist, she was a sacred choral editor for The Lorenz Corporation for more than twenty years and has served as both organist and pianist for Central Baptist Church in Knoxville. Her music and talents have blessed choirs and congregations across the country for nearly thirty years.
Mary is the composer of more than700 published choral anthems, several Christmas and Easter cantatas, and numerous keyboard collections, and still serves as an editorial consultant for Lorenz. She is also active as a choral clinician, traveling throughout the United States conducting workshops and concertizing. Her unique blend of heart, hands, and humor, combined with a wide range of writing and performing styles, keep her in constant demand. One of Mary's greatest joys has been serving as accompanist for the Tennessee Men's Chorale since 1985. In 2000, Mary served as the first woman President of the Southern Baptist Church Music Conference. She was recent recipient of second-place in the John Ness Beck Foundation composition award and is a member of the American Guild of Organists (AGO) and the American Society of Composers, Authors and Publishers (ASCAP).
Mary is a 1978 graduate of Carson-Newman College. She and her husband, Brian, a Knoxville architect, have been married for 33 years and have two children: Bethany K. and C.A. Smith are their daughter and son-in-law, along with grandson, Aidan and granddaughter, Addy; and Chris and Hope McDonald are their son and daughter-in-law. Chris is Minister of Music at FBC, Taylorsville, KY.
Jane McFadden
Jane McFadden directs the Soli Deo Handbell Choir at Christ Lutheran Church and is the adjunct professor of handbells at Trinity Lutheran Seminary in Columbus. She retired in 2010 from David's United Church of Christ in Canal Winchester, OH, after 20 years as organist. She previously directed the Hallelujah Ringers at David's UCC, and before 1990 she had a multiple choir program of youth and children's handbell and vocal choirs at Christ Lutheran Church.
Jane composes and arranges music, having over one hundred handbell anthems in print, sixty-seven of which are arrangements for handbells and organ or piano with other instruments or voices, written in collaboration with Janet Linker. They also have arranged a book of piano and organ duets, published by Beckenhorst. Jane won the 1999 Area II original handbell composition contest with "Psalm 30" and has written music for the Annual Las Vegas Twelfth Night Handbell Festival.
Jane has a degree in Music Education from Gustavus Adolphus College in Minnesota. She has been active in the Handbell Musicians of America for over 35 years, and was selected in 2013 as recipient of the Area V Distinguished Service Award, an honor given every two years. Jane holds certification from that organization (formerly AGEHR) as a massed choir director, and has taught workshops, coaching sessions with individual bell choirs, and has been guest conductor at various festivals, among them the Columbus Spring Ring.
Jane has served in the leadership of the Columbus Director's Association, is a member of AGO and the Association of Lutheran Church Musicians. She lives in Groveport, OH. Her husband, John, died in 2012. She has two married sons and three grandchildren.
Hart Morris
Hart Morris has been Minister of Music at Asbury United Methodist Church, Tulsa, Oklahoma, since August 1992. He has served in the same capacity for churches in Florida, Texas and Tennessee. He is a graduate of Oklahoma Baptist University, Shawnee, Oklahoma, and the University of Houston, Houston, Texas, with additional studies in percussion at Oklahoma City University and the University of Houston. He is a member of the American Guild of English Handbell Ringers and American Choral Directors Association.
He has served as handbell clinician at AGEHR National Seminars and Festivals, and has led numerous AGEHR Conferences and workshops. His published works include both handbell and choral numbers.
He and his wife, Marty, are the parents of two grown children, the grandparents of eight grandchildren, and the caretakers of three quarter horses and Gus the Cat.
John Muschick
John Muschick served as a vocal instructor at Ohio State University for thirty years. Two of his students achieved considerable success and fame. Anita Berry won the Chicago Opera Studio Competition during her senior year at OSU and later won the Pavarotti Competition and sung with the tenor at the Philadelphia Opera. Another student, Diane Kesling, sang with the Metropolitan Opera for eight years and has performed in other opera houses around the world.

Mr. Muschick joined Beckenhorst Press in January of 1980, serving as executive secretary and layout editor and retired in 1987. At that time he continued to serve as consultant and layout editor on a part-time basis, before he passed away in 2000.
Carl Nygard
Composer Carl Nygard has been associated with the music industry since 1982, and is represented in the catalogs of fifteen American music publishers. His published works, scored for all manner of voices and accompaniments, number more than 180, and have been performed on six continents. His conducting career has taken him to thirteen states, where he has led reading sessions and festivals at every level from local to all-state. West Chester State University honored him in 1988 as an outstanding graduate. He has adjudicated choirs for PMEA and the Baltimore County School System, and is the retired director of vocal music for the Fleetwood Area School District in Fleetwood, PA. He and his wife Dorian are the proud parents of two grown sons.
Penny Rodriguez
Penny obtained her degree in piano performance from Moody Bible Institute and American Conservatory of Chicago. She has released nine solo piano CDs of her own compositions and has published several piano books with various publishers (Portraits of Christmas, Portraits of the Cross, Portraits of Christmas II, Portraits of Praise, Images, Images II, Midnight Clear, Near to the Heart of God, Timeless, Morning Has Broken, The Solo Piano Wedding). She has also had close to forty choral pieces published.
Penny lives in Indianapolis with her husband, Dave, who is the senior pastor of Grace Community Church. They have two grown children, Barry and Lucy.
David Schwoebel
David Schwoebel is Minister of Music / Composer in Residence at Derbyshire Baptist Church in Richmond, VA. He is a graduate of McKendree College in Lebanon, IL, and Southwestern Baptist Theological Seminary in Ft. Worth, TX where he received a Bachelor of Arts in Voice and Organ Performance, and a Master of Church Music with an emphasis in Composition respectively. Prior to beginning his ministry at Derbyshire in January 1997, he had served churches in his hometown of Belleville, IL, Montgomery, AL and Atlanta, GA.
As an ordained minister, David administrates and oversees a comprehensive music ministry of nine choral organizations, five handbell choirs, an Orff ensemble, a 28-piece orchestra and brass ensemble. His energetic, hands-on approach to ministry finds him working each week with people of all ages, encouraging and equipping them to discover and develop their varied musical talents and skills.
The MICHELLE hymn tune included in the 1991 Baptist Hymnal is named after David's wife, Michelle. The BRITTANY, ASHLEY and COURTNEY hymn tunes in the Celebrating Grace Hymnal are named after their three daughters.
For more information on David's extended music ministry, compositions and arrangements, or the Soli Deo Gloria! CD, please visit www.davidschwoebel.com.
Thomas More Scott
Dr. Scott has an undergraduate degree in piano performance and a Master's Degree in choral conducting from BGSU, a Master's Degree in Theology from the University of Notre Dame, and a Ph.D. in music theory and music composition from Kent State. He is a life member of the American Choral Director's Association (ACDA) and holds the Choirmaster certification from the American Guild of Organists (AGO).
His choirs have sung at The Vatican, The Duomo in Florence, S. Paul's in Venice, The Basilica of S. Francis in Assisi, S. Ignatius in Rome and elsewhere. In demand as a clinician, composer and vocal coach, Dr. Scott has recorded several jazz compact disc recording, and is currently performing with Los Gatos, a latin/jazz ensemble. He and Ann have been married 30 years, and they have four children.
Dr. Scott is the Director of Music Ministries at First Congregational Church in Hudson, OH. He also directs the vocal music program at Trinity High School as well as the award-winning Men of Independence, who are currently ranked in the top 30 choruses internationally by the Barbershop Harmony Society.
Larry Shackley
Larry Shackley is a full-time composer and editor from Columbia, SC. From 1995-2007, he taught and directed the music program at Columbia International University in Columbia, SC. Prior to that, he worked for several years at the Moody Bible Institute in Chicago, creating original music and producing radio programs for the Moody Broadcasting Network. He served as staff keyboardist for ten years at Willow Creek Community Church in South Barrington, IL. Shackley's published music includes over 200 choral pieces, six cantatas, and 400 keyboard arrangements, as well as vocal and instrumental collections.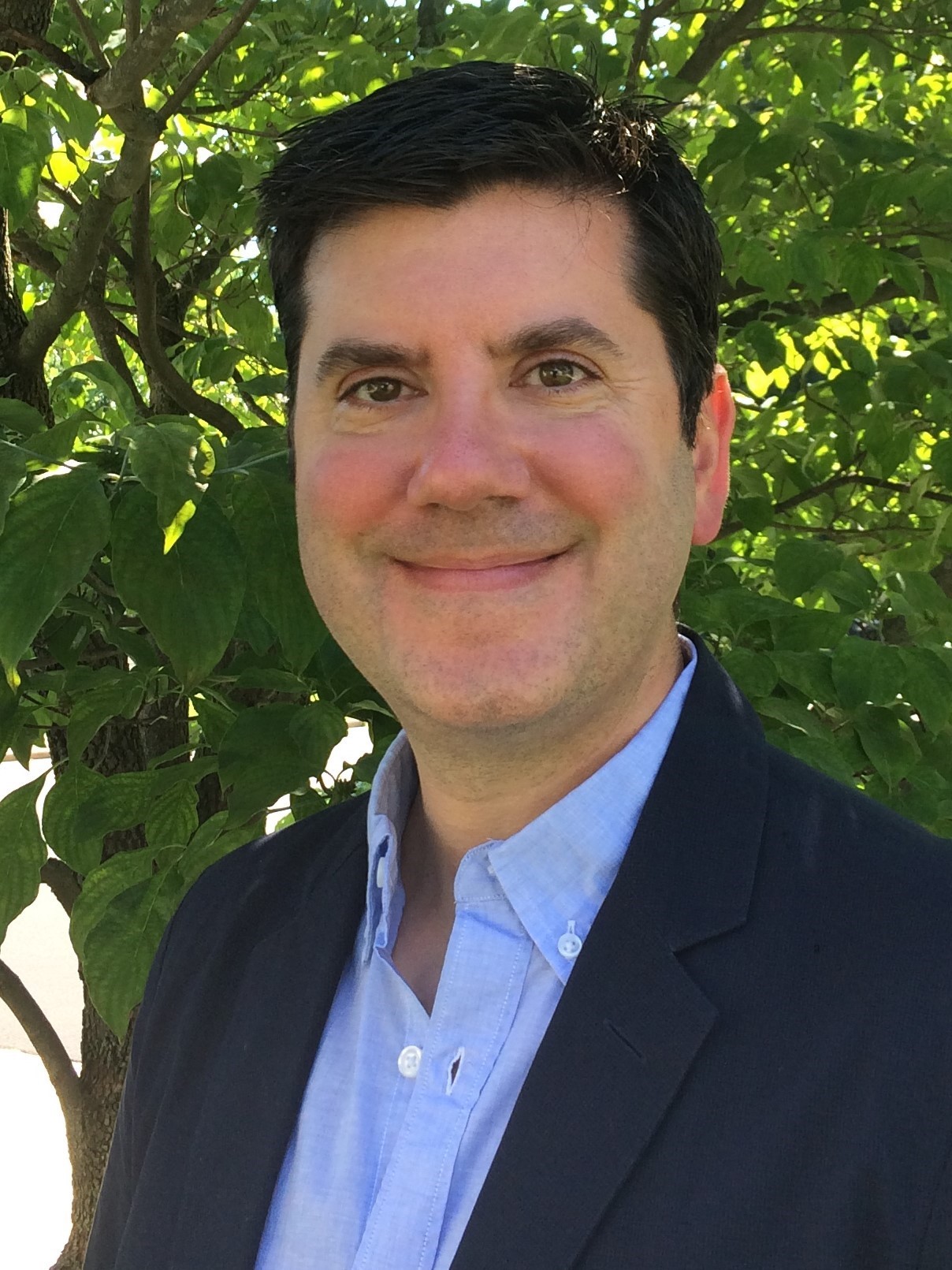 Timothy Shaw
Timothy Shaw was born and raised in idyllic Keene, New Hampshire. He studied theology and music (theory, composition, piano) in college and graduate school, and he has enjoyed a multi-faceted career as a university professor, composer, music engraver, private teacher, author, and church musician. As a clinician and scholar, he has presented workshops, academic papers, hymn festivals, music reading sessions, and master classes at numerous conferences, churches, universities, and music societies throughout the United States. As a composer, he has written extensively for the church and is published by Augsburg Fortress, Beckenhorst, Choristers Guild, Concordia, Fred Bock, Hope, MorningStar Music, Neil A. Kjos, and Shawnee Press. He also composes on commission, and he has written for David Kim (Philadelphia Orchestra concertmaster), Anne Martindale-Williams (Pittsburgh Symphony Orchestra principal cellist), and Abington Presbyterian Church (Abington, PA), among others. As a pianist, he has recorded three albums: Hymns: Timothy Shaw at the Piano (2004), Rejoice! Devotional Hymn Settings (2010), and Hymns of Comfort and Praise (2014). As an author, he is manager/editor of the Prelude Music Planner blog (Augsburg Fortress), he writes about music and worship, and he has published an eBook devotional for Advent (Behold He Comes: Advent Reflections). In addition to his many professional endeavors, he has volunteered as an ESL instructor, an assistant baseball coach, and a board member of a local boys' and girls' club. He and his wife, Lauren, are the proud parents of two boys.
Patricia Thomson
Pat Thomson is well known in music circles in Saskatoon. Since 1963 when Pat began song writing, many of her compositions have been used for "special occasions" in the community, in concert, in Music Festivals, in schools and in churches. Her Handbell compositions have been chosen as Canada's " masse ring" selections for the 1996, 1998, 200, and 2008 International Handbell Symposiums.
Philip Young
Philip M. Young is a native of Greenville, SC. He received his education at North Greenville University, Furman University, and the Graduate School of Music of Florida State University. In 1987 he was awarded the honorary Doctor of Letters from Campbell University.

He became Minister of Music of The First Baptist Church of Henderson, NC in 1959. Upon his retirement in 2004, he was given the title of Composer-in-Residence.

As a composer he has received numerous awards and commissions. Over two hundred of his choral, handbell, and organ compositions have been published. He is a member of the American Society of Composers, Authors, and Publishers, having won numerous Society's standard compositions annual awards. He is also a member of the American Guild of Organists, and a past president of the North Carolina Baptist Music Conference.
Patricia Hurlbutt
A Minnesota native, Patricia has been creating music since childhood. For many years she composed and published choral music and now also writes for handbells and other instruments. In addition to listings in the catalogs of several publishers, she also self- publishes. Patricia has BA, BS, and MA music degrees from the University of Minnesota and has done further study with Alice Parker. She was a member of Pi Kappa Lambda Music Honorary Society. Her compositions received awards from the NY Conductors Club, First United Methodist Church, the Twin Cites Church Musicians Association, and the Minnesota Composers Forum. Patricia has served churches in the Twin Cities area as Director of Music, Handbell and Choir Director, and Organist. Earlier in her career she taught Elementary Classroom Music and has worked with seniors as a Music Therapist.